7 Days/ 6 nights Yoga, Zumba and Meditation in Costa Rica with Deb McLoud
With Deb McLoud and Hector Moreno
Package Dates
Revitalize and harmonize your mind, body, and soul in Guanacaste. Enjoy the warm weather and the beautiful views of the valley. The spectacular infinity pool is at the perfect temperature all year long and the restaurant serves some of the best food in all of Costa Rica including local and international vegetarian dishes. Relax by the pool, explore the surroundings or visit the four beautiful beaches that the lodge has only a few minutes drive away and spend a week to remember in Costa Rica.
Zumba: Workouts are not a punishment and therefore, some fun workouts can also do wonders for your health. Zumba workouts are high-intensity exercise. It helps in improved cardiovascular fitness, lowered cholesterol and lowers blood sugar levels and melts belly fat quickly.
Yoga tones muscles all over your body, in balance with each other. Weight training exercises typically isolate and flex one muscle or muscle group at a time. … Yoga increases muscle endurance because you typically hold any given pose for a period of time and repeat it several times during a yoga workout.
The retreat includes Airport transfers from Liberia Airport, daily beach transfers, Yoga two times per day, Meditation, 3 delicious vegetarian meals per day and all taxes.
For additional nights we charge a discounted USD 100.-per person with all the privileges as during the retreat.
The retreat is very much for relaxing and looking after mind and body and making friends with like minded people.
Yoga starts at 7:30 in the morning followed by breakfast. Lunch is at 1:30 and the second yoga is at 5:30 in the afternoon followed by dinner.
Zumba – every second day
Our free Beach shuttle runs at 10am, 1pm and 4pm.
There is lots of free time in between to go to the beach or one of the many excursions offered.
There will be excursions to local attractions (Volcano, Animal rescues, Zip Line, Catamaran Sailing and more…) offered at an extra cost which are of course optional.
What's Included in This Package:
Airport transportation from Liberia or Tamarindo
6 days/ five nights in a single or shared double room.
Zumba every second day.
3 delicious vegetarian meals daily
2 Yoga classes daily with 3 different in house instructors to fit your level
3 x Meditation
daily Beach Shuttle
Location:
Located within the 4 most popular beaches of Costa Rica, Playa Tamarindo, Playa Grande, Playa Conchal and Playa Avellanas.
The Hotel overlooks the Canafistula valley with beautiful views from all Chalets. You will not be disappointed.
Seasonal information
While the weather can't be predicted, it's usually nice and sunny without any rain from November until May.
June, July, and August Tropical showers can be expected but they usually pass quickly.
Sept and Oct is our rainy season and although there is lots of sunshine there will be clouds in the afternoons and rain can be expected multiple times a week in the evenings.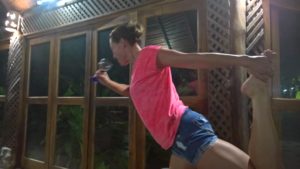 Electricity and outlets

Electrical outlets are the same as in the USA or Canada.

How to get there (flights, airport transfers, buses, trains)

It is best to fly into Liberia airport from where we will pick you up at no extra cost.

Visa stuff

No visa required but passport has to be valid for a minimum of 6 months.

What to bring

Passport: Valid minimum 6 months no visa required for US residents.
Light Clothing for warm/hot weather.
Bathing suits
Sunscreen
Bug repellent
Hair dryer 120 volts
Sandals for beach or pool and walking shoes for hikes.
Instructors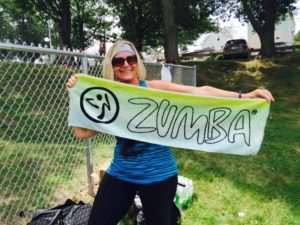 Deb McLoud
Deb McLoud is from New Hampshire in the USA. She has  been a dancer and a yogi for over 35 years. Deb took her first Zumba® class in 2011 and never looked back! She finds true joy in this Latin influenced dance fitness program that includes music and choreography from around the world. Every class is like a party! It is a format for all levels of fitness that Deb has been licensed to teach since 2014. Deb's yoga journey culminated in 2017 when she joined the "Believe You Can" yoga teacher program and achieved her Yoga Alliance 200 Hour…
Learn more about Deb McLoud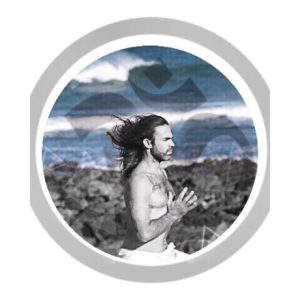 Hector Moreno
Hector J. Moreno is originally from Caracas, Venezuela. After moving to Costa Rica, he joined the El Sabanero family in 2016. Hector teaches all morning classes at 7.30am and on Thursdays he does a silent morning walk through the jungle. His intuitive teaching styles are acording the needs of the group and they vary fromMovement Restorative, Vinyasa flow, Slow flow Vinyasa, Movement, Restorative, Terapeutic, Asthanga, Dharma, Hata and Tantra.
Learn more about Hector Moreno