Amanita, Psilocybin and Yoga – Heal your soul, mind and body!
With Eva and Hector Moreno
November 12 - 17, 2021
"When the student is ready, the teacher will appear!"
In our country, there are at least 3 genera of hallucinogenic mushrooms: Psilocybe, Panaeolus, and Amanita.
Through very effective indigenous practices with plant medicine,  participants of Eva's retreats have been able to connect to the spiritual dimension and heal their confusion about Life and ones Self. The main goal of our mission is to help you in taking your next step in your spritual journey.
Our retreat offers integration support and a peaceful and completely safe environment.
What's Included in This Package:
Airport Transfer from and to Liberia (LIR)
6 days/ five nights in a single or shared double room.
3 delicious vegetarian meals daily
1 Amanita ceremony
1 Psilocybin ceremony
Yoga classes daily with 2 different in house instructors to fit your level
Meditation
1 waterfall excursion
daily Beach Shuttle
max. 10 participants
Electricity and outlets

Electrical outlets are the same as in the USA or Canada.

How to get there (flights, airport transfers, buses, trains)

It is best to fly into Liberia airport from where we will pick you up at no extra cost.

Visa stuff

No visa required but passport has to be valid for a minimum of 6 months.

What to bring

Passport: Valid minimum 6 months no visa required for US residents.
Light Clothing for warm/hot weather.
Bathing suits
Sunscreen
Bug repellent
Hair dryer 120 volts
Sandals for beach or pool and walking shoes for hikes.
Instructors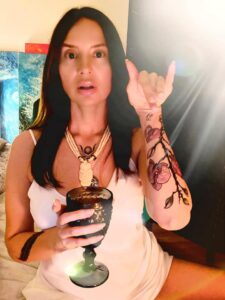 Eva
Hello, people of our beautiful Gaia I would like to introduce myself and to say some words about my life and my mission on this planet. I hope you gonna like my story My name is Eva, I was born in Russia. For more than 10 years I live in Bulgaria. Bulgaria became my second motherland. I love this country with all of my heart. When I was 6 years old I understood that there is something special in me. I wasn't like other children. I was different from others. I talked with animals, trees and spirits of dead people,…
Learn more about Eva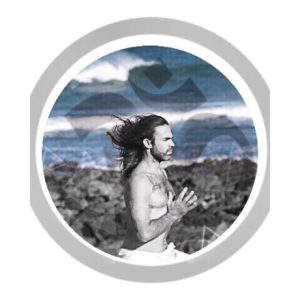 Hector Moreno
Hector J. Moreno is originally from Caracas, Venezuela. After moving to Costa Rica, he joined the El Sabanero family in 2016. Hector teaches all morning classes at 7.30am and on Thursdays he does a silent morning walk through the jungle. His intuitive teaching styles are acording the needs of the group and they vary fromMovement Restorative, Vinyasa flow, Slow flow Vinyasa, Movement, Restorative, Terapeutic, Asthanga, Dharma, Hata and Tantra.
Learn more about Hector Moreno