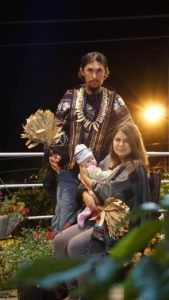 The facilitators, Tatiana Cabezas Espinoza and José Manuel Vargas, originally from Costa Rica, have been working with Ayahuasca (Yage) medicine for more than 8 years, They began their learning by the hand of a Peruvian shamana, Kuyay, then continued their journey in Colombia along with taitas like Jairo Zuluaga and Julio Chicunque. In addition to the Ayahuasca, they use Rapé, Amazon tobacco, herbs and incenses in their ceremonies to clean, open the spaces and energy of the environment and the participants. Each ceremony with sacred medicine is a deep encounter with ourselves, our being and our ancestors, a call to the present, to healing and awakening to the wonders and mysteries that the universe keeps. With their team of assistants: Michael Cabezas, Esteban Torres and Angel Torres, they are waiting to give you the key to open your heart and awareness to the present.
Events with Tattiana and Jose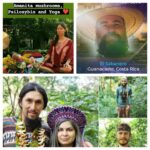 Ayahuasca - Bufo Alvarius - Amanita-Yoga - Heal your soul, mind and body!
November 6, 2021
"When the student is ready, the teacher will appear!" Meet the Shamans, meet the teachers, choose your healing ceremony. Our mission is to help you find your choice of healing and bring you one step further in your spiritual journey. Saturday Nov. 6th - Ayahuasca ceremony Mo/Tue. Nov. 8/9 - Bufo Alvarius ceremony Wed/Thu Nov. 10/11 Amanita ceremony Our retreat offers integration support and a peaceful and completely safe environment. What's Included in This Package: Airport Transfer from and to Liberia (LIR) 6 days/ five nights in a single or shared double room. 3 delicious vegetarian meals daily 2 ceremonies of…